Enter Cathay's lucky draw for "Katch Presents 903 AllStar Basketball Jam" tickets
Join Cathay's wellness journey for your chance to win

Seize your chance to see many artists and 903's DJ compete in a one-night basketball showdown! 
Join the lucky draw and you could win the chance to redeem 2 tickets to the "Katch Presents 903 AllStar Basketball Jam" on 3 September. Featuring some of your favourite artists in an exciting basketball match, it's sure to be a night to remember.
To enter the lucky draw, simply join Cathay's wellness journey. Winners can redeem 2 tickets to the basketball match with 50,000 miles.
Learn more details below and get moving with Cathay for your chance to win!
Participating artists
903 DJ
ANSONBEAN
Tim @ Dear Jane
Jackal @ Dear Jane
ERROR
Gareth.T
MIRROR
Alex Fong
Phil Lam
Jason Chan
On Chan
Hins Cheung
Gigi Cheung
Louis Cheung
Jay Fung
Catherine Wong
and more artists to come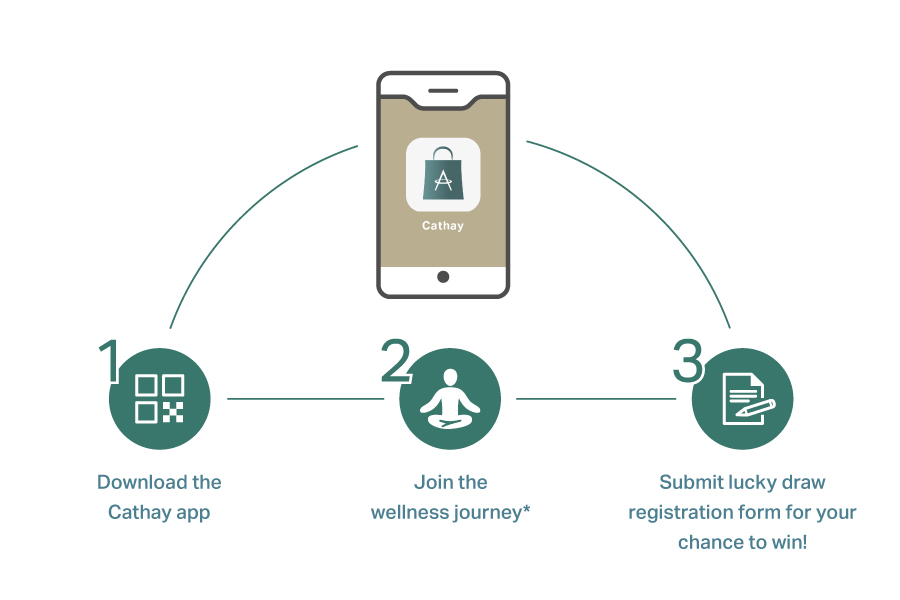 To enter, complete these 3 steps between 25 Jul at 00:00 and 7 Aug at 23:59. *To ensure you have successfully joined the wellness journey, please refer to the guide below.
Each eligible participant can earn only one entry into the lucky draw. 

Winners will be informed on 12 August. They can then redeem 2 tickets to the "903 AllStar Basketball Jam" with 50,000 miles between 12 Aug at 00:00 and 15 Aug at 23:59.
Trade Promotion Competition Licence No.: 55905
How to start your wellness journey
1/5
Tap the "Wellness" icon in the bottom tab.
2/5
Tap the "Start your wellness journey" button.
3/5
Set up your health profile in just a few easy steps.
4/5
Connect your fitness trackers or health apps to start tracking your wellness journey.
5/5
You're now all set. Complete your daily wellness goals and earn miles every step of the way.
Don't have 50,000 miles yet? Here are some other ways to elevate your lifestyle and earn miles along the way.