A new approach to your well-being
Rewards for a healthy lifestyle
It's no secret that maintaining a balanced healthy lifestyle has its challenges, but no matter your health or how active you are, there's never been a better time to kickstart your wellness journey. 
Our Asia Miles by Cathay app will become your all-in-one virtual companion, designed with integrated tools and ongoing wellness inspiration to help you stay on top of your health game, all the while you earn Asia Miles rewards and without spending a dollar. When you enrol with any Cigna health plan through Cathay, you unlock even more opportunities to win more miles.
From step counts and sleep logs to hydration and food records, it's time to achieve greater returns on the time you invest in yourself.
Meet your health score
As soon as you begin your wellness journey in the Asia Miles by Cathay app, complete the quick health quiz to calculate your health score. 
The score helps you track your progress and improve your health over time with monitored daily activity. As your score increases, you'll earn more renewal discounts on your Cigna health plan premium.
Win goals and miles
There's no easy way to adopt new habits, and that's why we've introduced six daily goals to help.
Track your everyday activity by easily pairing your wellness journey with your favourite smart gadget. Each goal is worth up to  

 2, meaning you have the chance to earn up to  

 2,555 every year. 
Level up your miles rewards with our elevated wellness journey. By purchasing selected Cigna insurance policies through Cathay, you'll automatically elevate and earn 5x more miles (totalling an extra  

 12,000+ per year) on daily wellness goals plus extra challenge perks!
Choose Health! Live rewarded
A healthy lifestyle begins at your fingertips.
We are introducing a brand new wellness journey function which enables you to select your favorite health challenge whenever and wherever you like. Explore it now to earn miles with us. 
How to start your wellness journey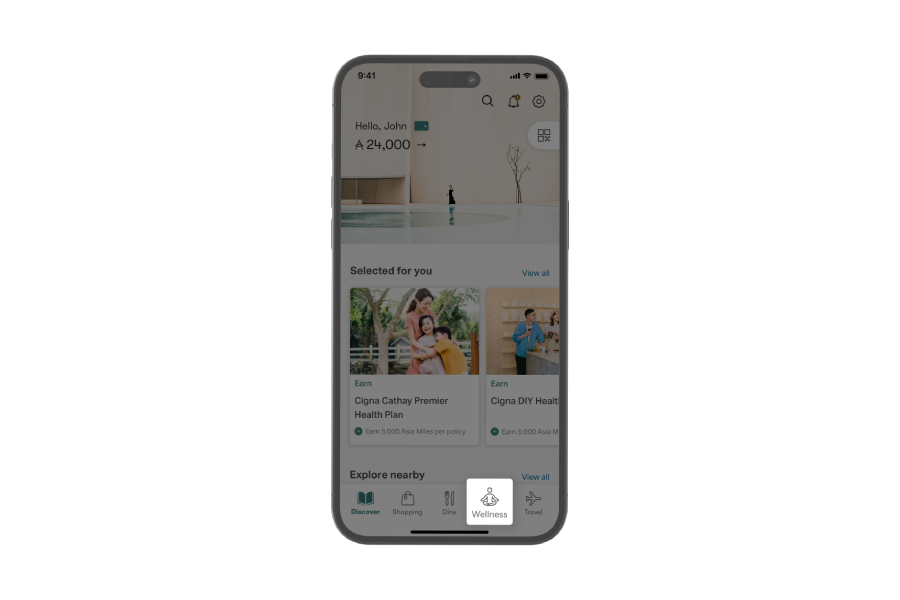 1/5
Tap the "Wellness" icon in the bottom tab.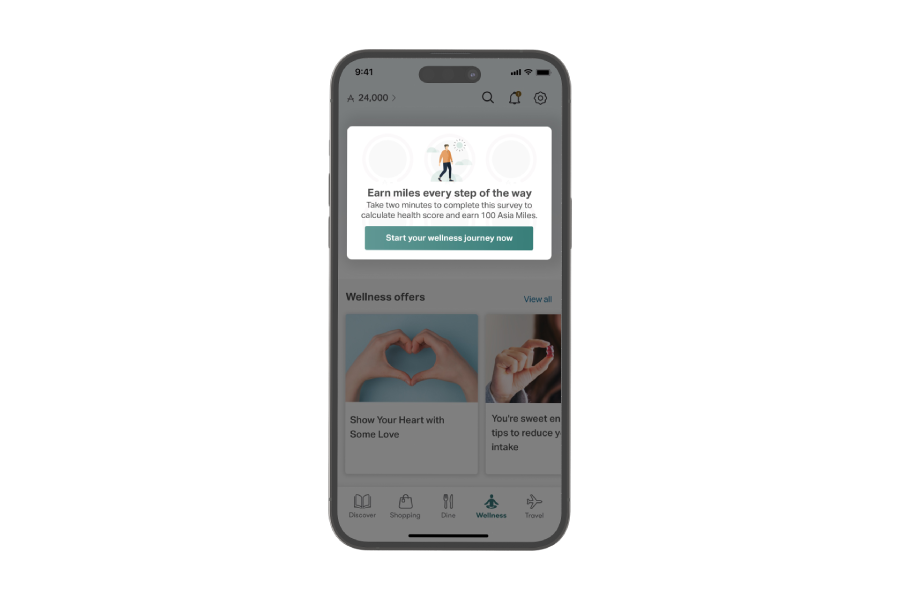 2/5
Tap the "Start your wellness journey" button.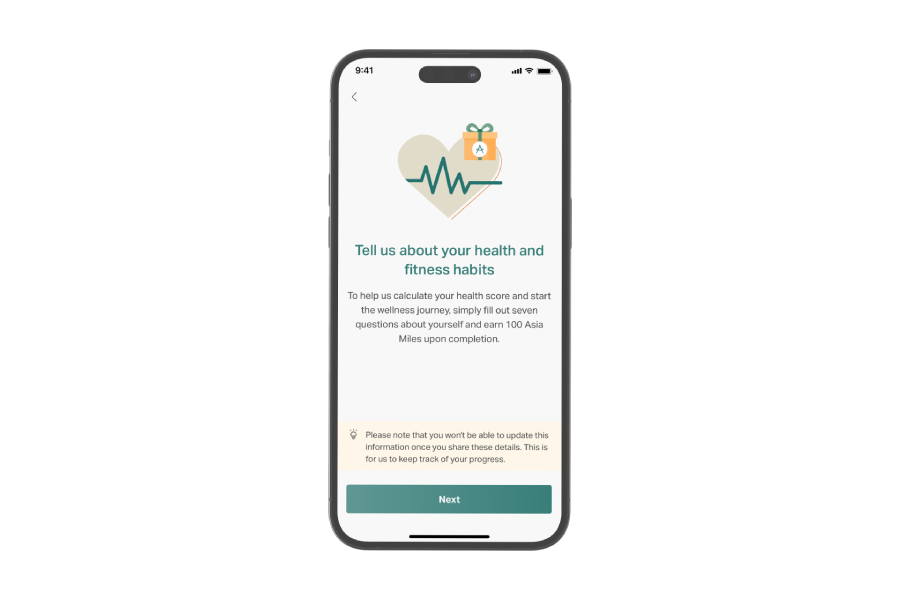 3/5
Set up your health profile in just a few easy steps.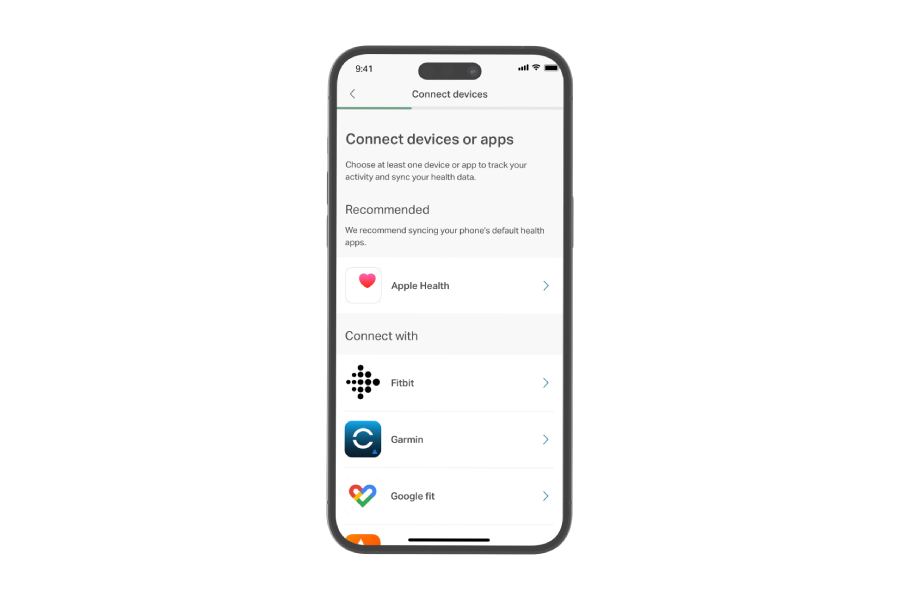 4/5
Connect your fitness trackers or health apps to start tracking your wellness journey.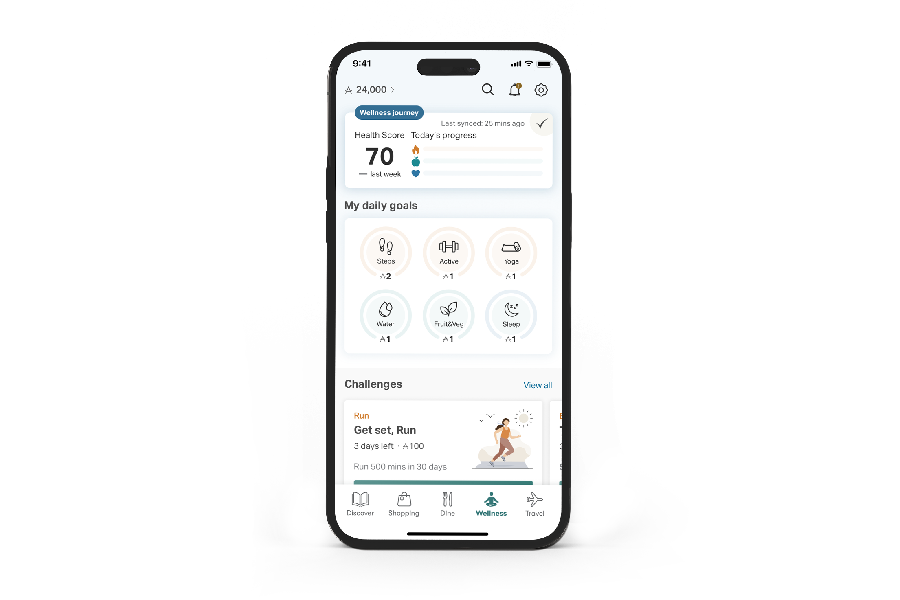 5/5
You're now all set. Complete your daily wellness goals and earn miles every step of the way.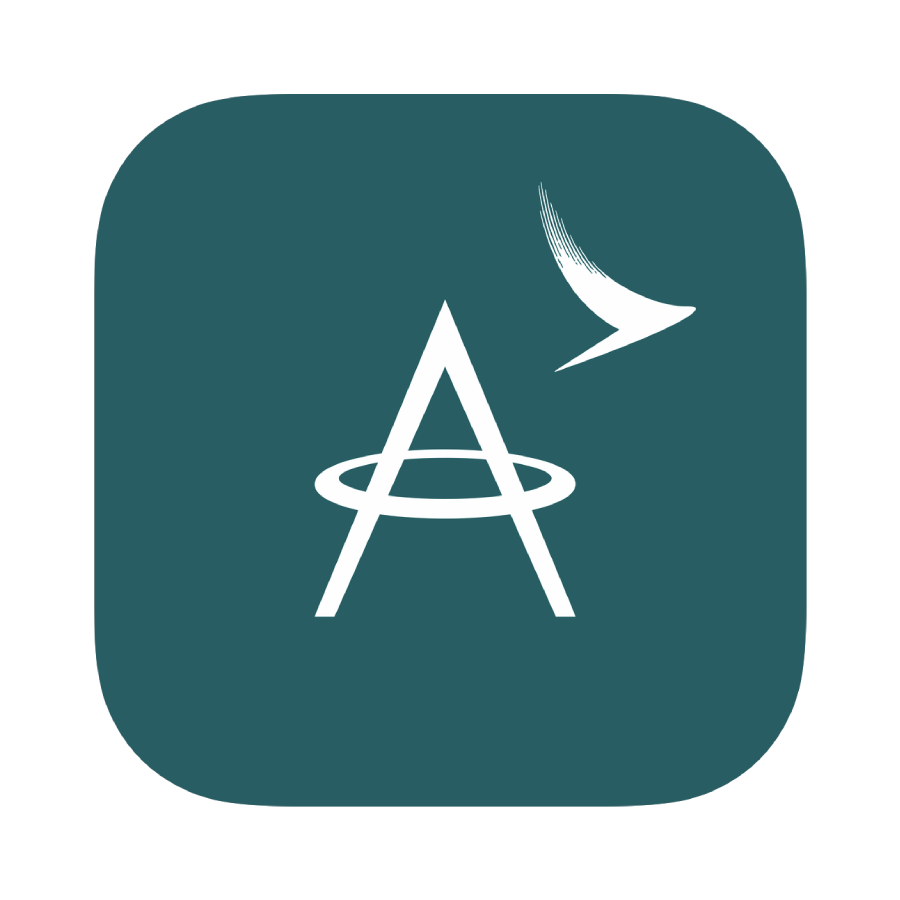 Begin your wellness journey today
Take control, boost your health and reap the rewards with your new virtual health companion. 
Download the Asia Miles by Cathay app and embark on your wellness journey today.